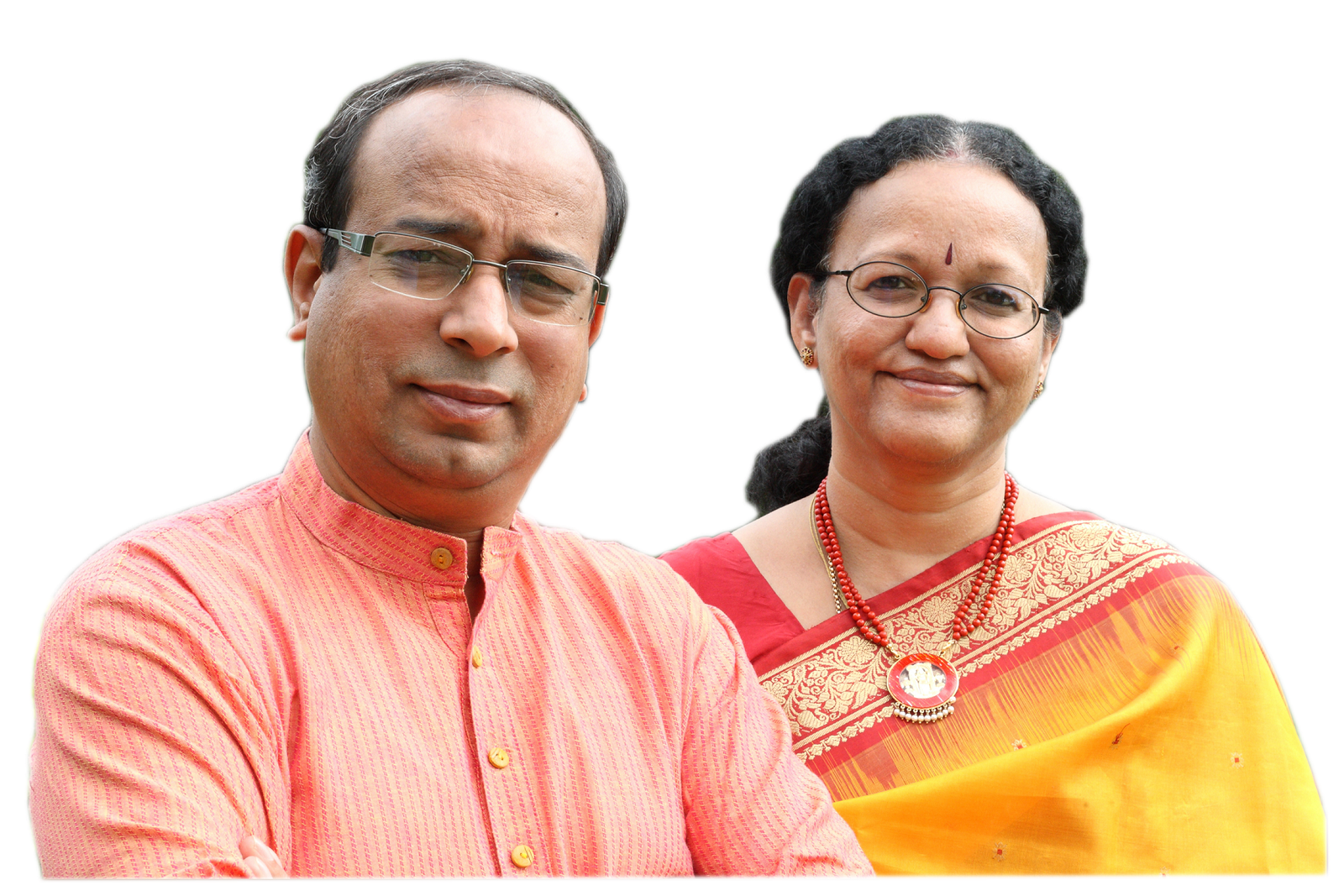 Dr.D.K.Hari and Dr.D.K.Hema Hari, husband-wife duo are founders of Bharath Gyan (www.bharathgyan.com) a forerunner in Indian Civilization Knowledge Studies, conceptualized 25 years ago with a mission to raise awareness about the knowledge, practices and global connects of the Indian Civilization over millennia, from an Indic Perspective.
They started Bharath Gyan after a stint of 20 years in Management and IT and extensive global travel to explore other cultures.
Bharath Gyan's Indic narrative showcases the Scientific and Industrial aspects of the Bharatiya civilization besides highlighting its Spiritual aspects and shows how it is the ethos of their twinning which had sustained flourish for this civilization across millennia.
It highlights the contributions made by the Indian civilization to the world across millennia, in the realm of Matter and Mind and how they have been Game Changers for shaping the world to what it is today.
They have so far collated over 500 hours of multimedia content on the Indian Civilization and its global connects across over 108 different subjects and have published 100 books as part of Autobiography of India collection besides 5 Documentary films, 500 short films and 500 Blog articles.
They are visiting faculty for Indian Civilization Studies at Universities in India and Overseas and conduct online courses.
They are popular for their multimedia talks in the field of Indian Civilization's handling of Water, Agriculture, Education, Women's Empowerment, Ancient Indian Knowledge Systems and Culture across ages.